The mission of Mar Vista Academy is to engage, educate and empower each student to thrive in the global community.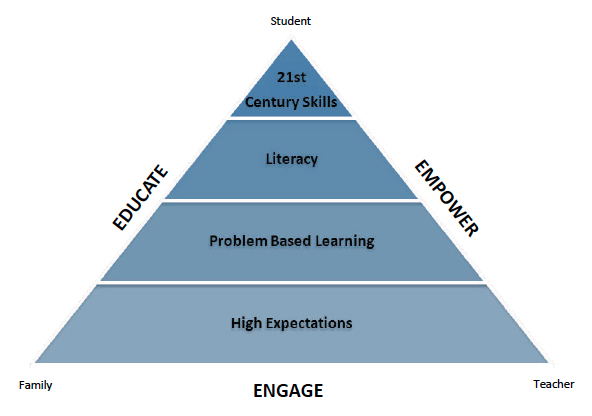 Academic Excellence
Structured time for systems of support that promote success with diverse instructional strategies to accomplish a rigorous, inquiry-base curriculum with high expectations.
Social Equity
All students and their families are highly valued members of the Mar Vista Academy community and will have equitable access to resources that support students' actualization of their highest potential.
Developmental Responsiveness
School staff will build alliances with students, family and community.
We will empower students as leaders, problem solvers and advocates for positive change in the community.
We will foster curiosity and creativity through a cross-curricular focus.
Organizational Structures
As an extension and partner of the community, Mar Vista Academy is a place where learning, experimentation, time and opportunity to reflect is norm.
Commitment to a professional learning community that fosters and supports a shared vision of excellence via teacher and student collaboration, feedback and reflection.