Just got your iPad?  click on the link to learn how to set it up.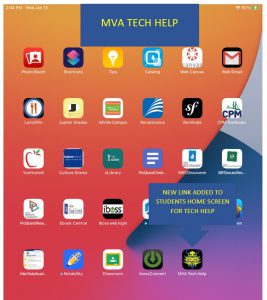 If you do not have internet at home Internet Access at Home Application
If you are having iPad/technology trouble such as being locked out, App not working, Wi-Fi issues, or can't download an App, submit a Student Tech Form here. Then take your iPad to the school between 7:30am and 2:00pm. We will try to get it back to you within 24-28 hours.
How to access iPad, Google Drive, GMail, Jupitergrades, iBoss, Achieve 3000, Infinite Campus (Student Portal) Student Login Guide
Quick Links to Student Grades
Infinite Campus: Campus Portal
Parent Portal Guide [link]
How to Install these Applications
Google Classroom student tutorial [link]
Parents Guide to Google Classroom (English and Spanish) [link]
Google Drive: Backing up Notability to Google Drive: [link]